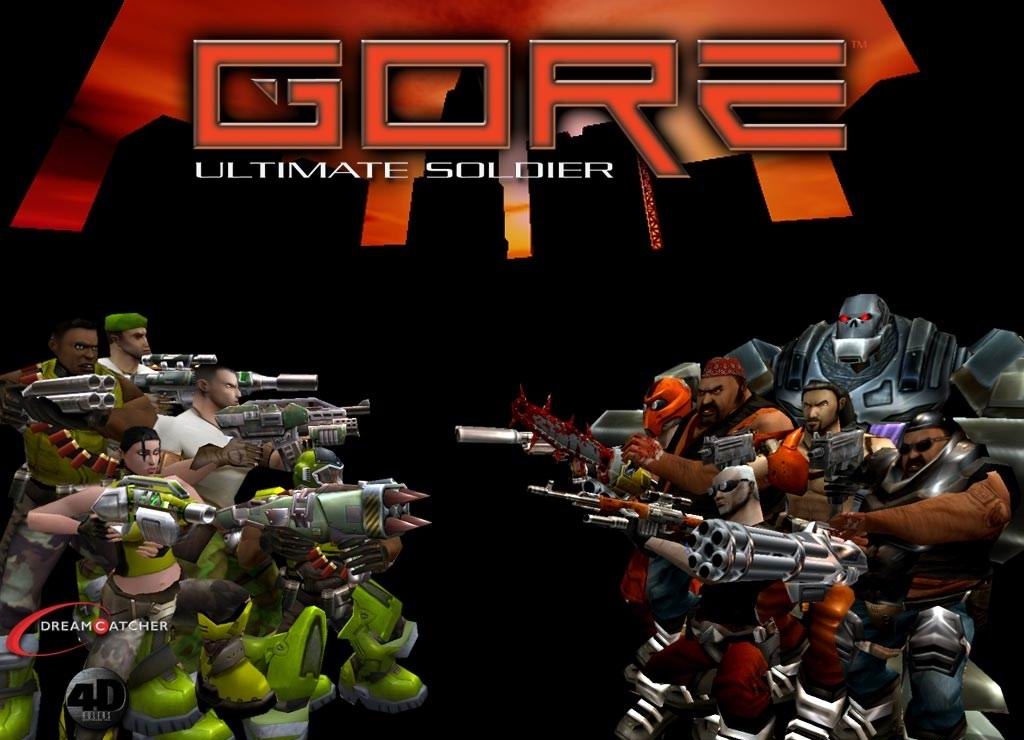 Game:
Gore Ultimate Soldier Retail
Year of publication:
2002
Developer:
4D Rulers Software
Publisher:
DreamCatcher Interactive
Platform:
PC
Text language:
(ENG)
Voice language:
(ENG)
System requirements:
Windows 95/98/Me/2000/NT/XP/7
Pentium II 350 Mc, 64 MB RAM,
3D video card TNT2, Dirext X 8.1 compatible with Dirext X sound
device, 8-speed CD-ROM drive
or DVD-ROM drive, 700 MB free hard drive space, mouse.
Download Gore US 1.50 Retail
Description:
middle of the twenty-first century. Complete depletion of natural
resources, famine, anarchy. Planet torn apart by war between criminal gangs. The surviving Governments have
combined their efforts in the search for a new source of energy, which will renew the world. But before
saving substance is found, it will be an occasion for new wars. Who controls energy controls the whole world!
Game features:
1) 3D first person shooter for the single and multiplayer game modes.
2) choose from several characters, each with their own strengths and weaknesses.
3) high interactivity environment (here you can bet)
4) Alternate shooting mode
5) About 15 different types of weapons.
6) Real players on multiplayer